SHRMA News and Reminders
2022 Refresh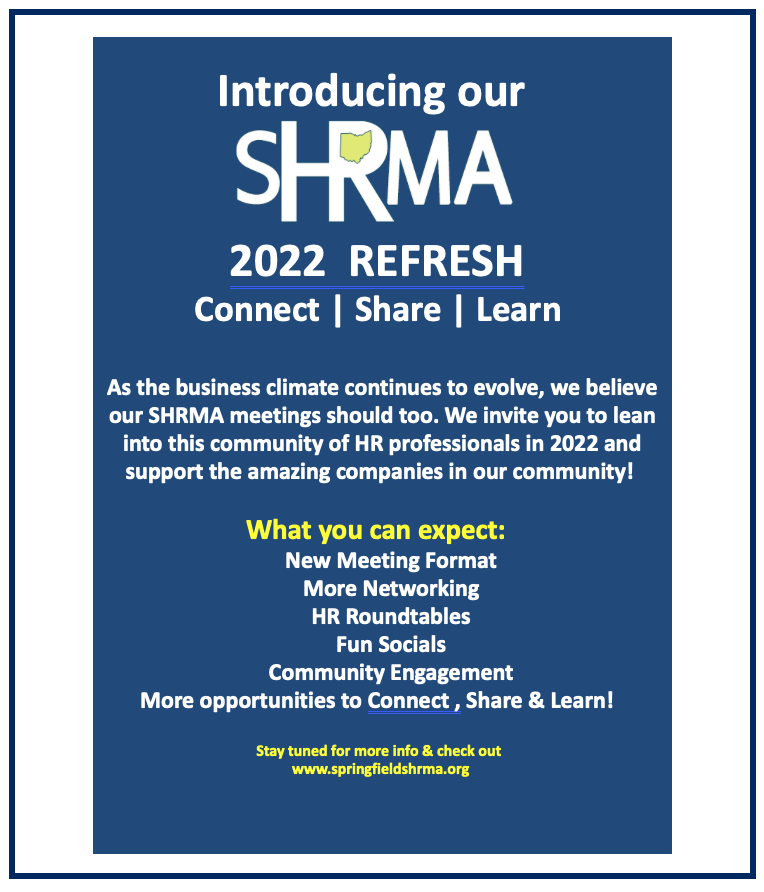 Click here for downloadable flyer.
Letter from the President
A note from your SHRMA President, Jeannie Seery - Click to continue.
Renew Your SHRMA Membership
Please submit application and payment ASAP to ensure the full benefits of being a SHRMA member in good standing. Click here for complete information.
It's time to apply! Kristen Yarger Memorial Scholarship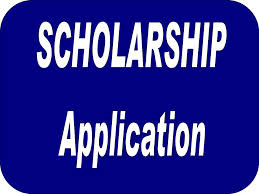 Springfield SHRMA created a scholarship fund in 1990 and renamed in memory of Kristen Yarger in 1996. Click HERE for more information.
Health Care Reform: Keeping Up with the New Law
Plan changes. Coverage requirements. Benefit subsidies. When it comes to the health care reform law, there's a lot to know. The more you understand the law and its provisions, the more you can what you can expect now and in the coming years. Click here for our presentation expaining the changes.
Upcoming Events
December 8th - Jingle & Mingle
Click here for a downloadable flyer.
SHRM HR News