SHRMA News and Reminders
Join us for The Retro Run/Walk 5k on August 6th!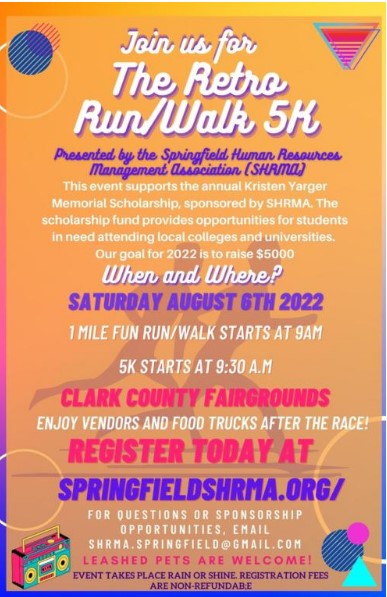 Presented by SHRMA supports the annual Kristen Yarger Memorial Scholarship. The scholarship fund provides opportunities for students in need attending local colleges and universities. Our goal is to raise $5,000.00.
Click HERE for More Information and To Register!
2022 Refresh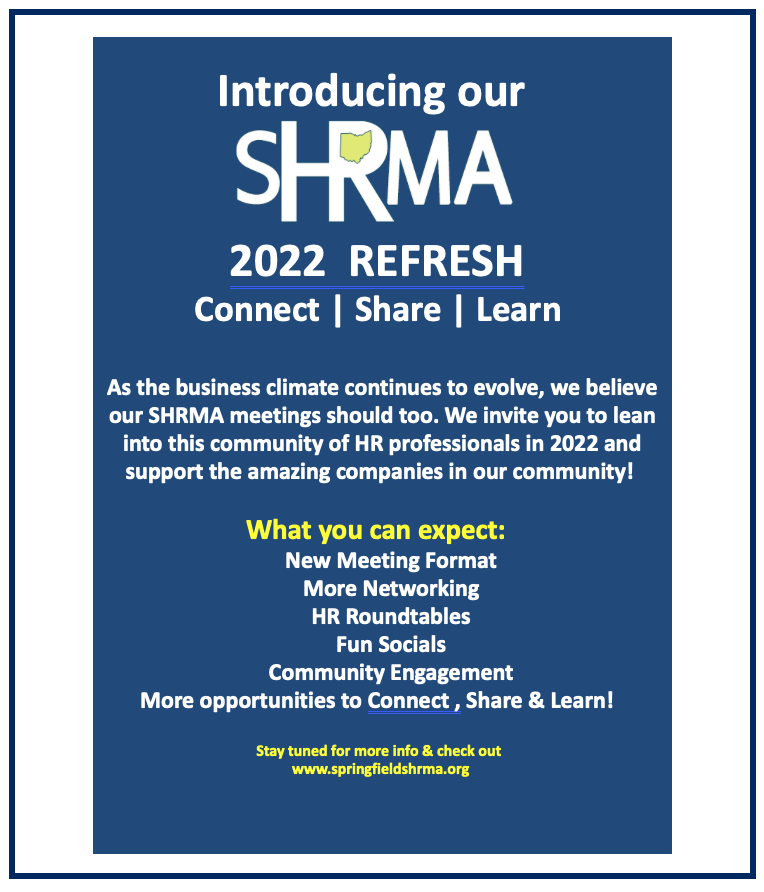 Click here for downloadable flyer.
Letter from the President
A note from your SHRMA President, Jeannie Seery - Click to continue.
Renew Your SHRMA Membership
Please submit application and payment ASAP to ensure the full benefits of being a SHRMA member in good standing. Click here for complete information.

It's time to apply! Kristen Yarger Memorial Scholarship
Springfield SHRMA created a scholarship fund in 1990 and renamed in memory of Kristen Yarger in 1996.
Click HERE for more information.
Upcoming Events
April 14th - Working Partners, Karen Pierce and Greta Mayer; Current mental health challenges facing the workforce and available resources to help
April 28th - Legal Seminar (half day)
May 12th - WCandidate Conversations...
August 6th - The Retro Run/Walk 5K - to support the Kristen Yarger Memorial Scholarship
SHRM HR News